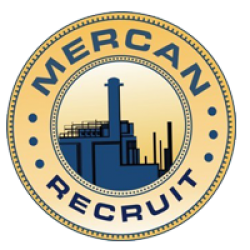 When the need for a staffing solution arises, Mercan Recruit Inc. is best suited to act on your behalf during the sourcing, selection and recruitment process.
Mercan Recruit is a proven leader in international manpower recruitment, providing access to the best candidates. All of our services are provided in a fast, efficient, hassle-free manner to enable you to focus on growing your business.
Our proven recruitment search and strategic solutions have produced a record of success for our international clients. We stay on top of industry needs, we pre-screen all candidates for our clients, and we provide essential recruitment information – technical and behavioural profile of the candidates – to assist our clients in their manpower needs.
We also work closely with our clients, our industry contacts, and our extensive network of professionals in the field we consult to ensure accurate assessment of the candidates' competencies.
Matching the right candidate to the right company is what we do best – hospitality, hotel and restaurant or Healthcare, Hospitality, Trucking, Construction, and Engineering – we make sure we make your job easy for you.
We have an extensive database of candidates specific to your needs and may be viewed though our web based system – IQUEST, a sophisticated IT program created by top notch IT professionals to meet the clients need for international recruitment.
We use a comprehensive sourcing method effective to deliver the specification required by the client.
We partner with professionals in the field we consult to ensure accurate assessment of the candidates' competencies.
As a core recruitment strategy, we utilize a competency-based workforce recruitment approach. We identify and formulate clear cut competencies for the positions to be filled up based on Client's organizational structure, job description and major duties/responsibilities to be handled. This will help narrow down the search to the most suitable candidates for employment and ensure that only qualified applicants will be enlisted for specific roles.
We Institue solution-enablers and methods to facilitate recruitment accordingly. These are:
A. On-Line Application and Database Engine iQuest
Mercan Recruit utilizes the latest software in on-line application and recruitment database called, iQuest. It is an easy to use manpower recruitment process. It is a browser-based application that can run on a single computer or through several computers in the corporate network. Since it is Internet ready, employers can easily access applicant information anytime and anywhere accross the globe.
Applicants, whenever located, can also apply by logging in to our website, www.mercanrecruit.com and upload their applications and documents. Applicants can login their accounts by using ther full name and birth date so they can update or revise their applications if the need arises.
B. On-line Advertising
Aside from traditional print advertising, Mercan Recruit reinforces it recruitment methodology with internet advertising.
C. Targeted Use of Print Media
We advertise in selected major broadsheets and publications that we know will capture most of our target applicants. We deploy a distinctive advertising style that highlights job opportunities, needed key competencies, possible compensation packages, to grab attention and attract applicants.
D. Presence in Recruitment Fairs
We participate in high profile recruitment fairs where we come face to face with job-seekers from various industries.