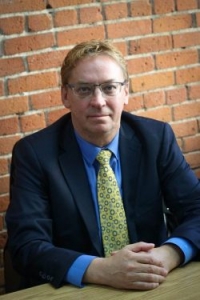 A MESSAGE FROM OUR PRESIDENT AND CEO
Healthcare is a complex system with many integral parts, and in its core are the people who provide the vital services that are needed for our communities. Mercan Group of Companies (Mercan) understands that providers of long-term care services in Canada are facing mounting challenges. These include finding as well as retaining qualified and committed primary health and support workers to sustain not only the growing but also complex needs of the residents within these facilities.
Unfortunately, the recent outbreak of COVID-19 has highlighted some of the challenges within long-term care facilities, including chronic understaffing, which has been a factor containing the virus within these facilities. The upcoming new provincial regulations will create further staffing- shortages, which HR departments will need to address immediately to continue to operate their facilities. Mercan intends to share with you our global staffing solutions that can enhance and meet your organization's human resources strategy within these difficult times.
Mercan understands the urgency required to address the issue of skilled and unskilled employee shortages, and we also recognize this unique opportunity to present you with a solution to your unique staffing needs. We are fully licensed to provide full-service, recruitment-to-settlement assistance to Canadian organizations who are experiencing labour shortages.
From locating qualified candidates to Canadian immigration, we are uniquely positioned to deliver effective solutions in a timely, convenient, and customized manner.
We can clarify the opportunities available to you through the Canadian and foreign government programs, and our effective processing system allows us to expedite the placement of qualified foreign workers within your company.
We are able to source qualified workers from multiple locations with our recruitment offices in Manila, Philippines, New Delhi, India and Dubai, UAE. Mercan can provide essential workforce such as Registered Nurses, Licensed Practical Nurses, Health Care Aides, Personal Support Worker and arrange for the licensing requirements for Canada.
Mercan is Canada's premier foreign recruitment company for Healthcare Workers. With over 30 years of experience, we have brought nearly 15,000 foreign workers to Canada as well as assisted over 50,000 people to immigrate to Canada. We work with employers to ensure that the best possible employees are matched with their organization's requirements. Mercan has staffed locations throughout Canada, including many rural and low-density areas. Our retention rates are very high, with many foreign workers staying well beyond their initial two-year term. We will work with you to ensure the workers and their families achieve their permanent residency in Canada and remain with your firm.
Mercan's successful track record for over three decades in healthcare and support occupations makes us a valuable partner throughout the recruitment-to-settlement process. We have attached a short presentation, outlining the features of our firm and the service we can offer to your organization. Mercan is very excited about working with you, and we are confident that with our expert knowledge within this industry, the placement of international workers within your company will be a success. We would be happy to have a call to discuss your needs further and how we are able to assist you.
We thank you for your time and look forward to being of service to your company.
Best regards,
Jerry Morgan, President and CEO
MERCAN GROUP OF COMPANIES